"BEST VACATION EVER..."
Brendan M. - New York, USA
We had the absolute best vacation at this gorgeous property. Everything was perfect and Andre made sure that we were taken care of at all times. I have rented many many houses and villas over the years and he, by far, was the most responsive and considerate owner of all that i have rented. He even arranged for daily cleaning and a chef to come twice. The experience could not have been better and the house is even better than advertised. It's a gorgeous, magazine-spread-worthy home. As a Senior Vice President at The New York Times I have traveled the world and was seriously impressed, we can't wait to go back!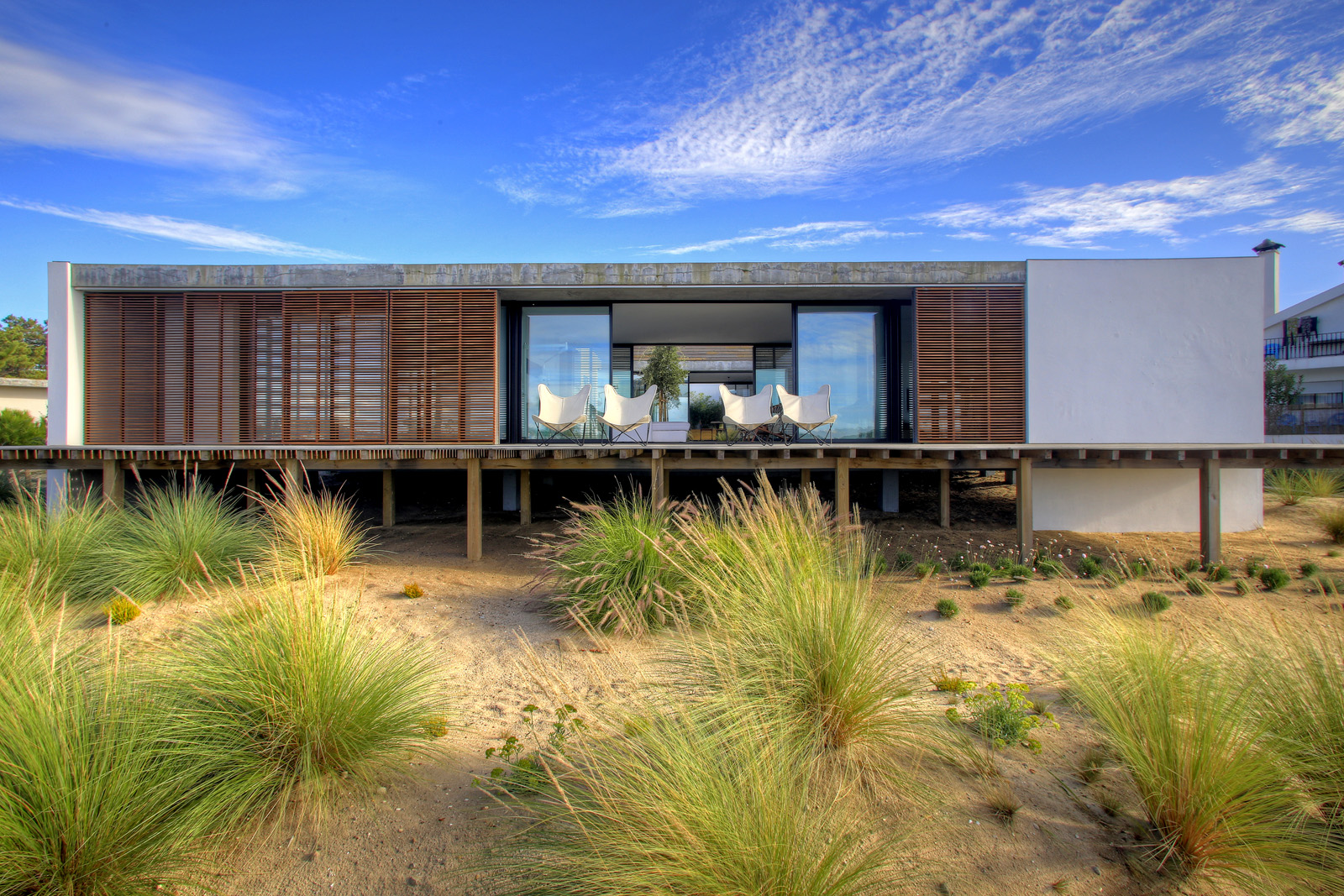 "CASA DO PEGO BEATS EVERYTHING"
Jule J. - Germany
We had a couple of lovely days at this stunning place called "Casa do Pego". We have experienced many stylish and well-designed vacation houses before but Casa do Pego beats everything.
There is so much love in each tiny detail you will discover which makes this house a real place of beauty and comfortness. We will definitely come back.
Besides, Andre is an amazing host. He arranged everything for us in advance to make us feel relaxed and comfortable. To cut a long story short: We will come back, for sure.
"PERFECT VACATION HOME"
Corinne A. - Beverly Hills, California, USA
Casa do Pego is a fantastic home! Andre greeted us on arrival and left us with an amazing "care" package of local goodies. Super thoughtful!
Location could not have been better – 3 min with bicycle to Pego Beach (which is a nicer beach, less crowded, than Comporta Beach). The house is the street leading to the beach but very little traffic. The house itself is beautiful: very quiet, airy, bright and wonderfully decorated in a vintage modern style. Easy flow with beautiful courtyard in the center of the house. Kitchen has everything one would need & more (Nespresso & cappuccino frother!), beds are comfortable, lots of storage space, shower has great pressure, portable super sounding bose bluetooth speaker,….Pool is on the roof with loungers – perfect size for a quick dip. Comporta town is about 15 min with the car. Sublime Comporta Hotel 10 min away- great for drinks. We absolutely loved it & will come back soon again!!
"SEASIDE PARADISE"
Gabrielle L. - New York, USA
Casa Do Pego is a slice of Portuguese paradise. Ten minute walk to a sparkling clean and uncrowded beach and easy access to small towns Carvalhal and Comporta for shopping and dining. The house itself is tastefully appointed with a homey warmth, no details were spared, including cozy blankets everywhere, indoor and outdoor dining spots, pool toys, beach towels, fully equipped kitchen and so much more. The roof top pool was perfect for post-beach/pre-dinner cocktails!
Andre, the owner, was attentive and responsive to our frequent texts asking about where's this and how do we get there. Additionally, Andre reserved bikes that were waiting in the drive on arrival, arranged for a massage therapist to visit the house for massages, and helped with difficult restaurant reservations in Lisbon. He was very invested in our visit being a great holiday. The house is perfectly situated for a family vacation, enough community space for everyone to gather but then also enough individual space for each to have time alone.
I will return!
"TOO GOOD TO BE TRUE?"
Robyn N. - United Kingdom
Wow – such a fantastic holiday house and beautiful location – very well looked after by the owner, Andre and his cleaner, Mrs Isabel. We have rented lovely houses in many parts of the world in wonderful locations – and this was one of the best. The beach rivals those in Australia and New Zealand (our home countries), with the added advantage of a beach bar and fabulous restaurant. Hard to get much better than this!
"YOU ARRIVE AND FEEL AT HOME"
Tania H. - Germany
We stayed in September in this beautiful house, in a fantastic location and enjoyed the days there. The decor is lovingly down to the smallest detail.
You arrive and feel at home. It lacks nothing, it was just thought of everything.
Andre's tips for shopping, things to do and delicious food were well worth the price and perfectly rounded off the days in Casa do Pego.
Casa do Pego offers everything for an incomparably beautiful break in this great country. We'll be back for sure.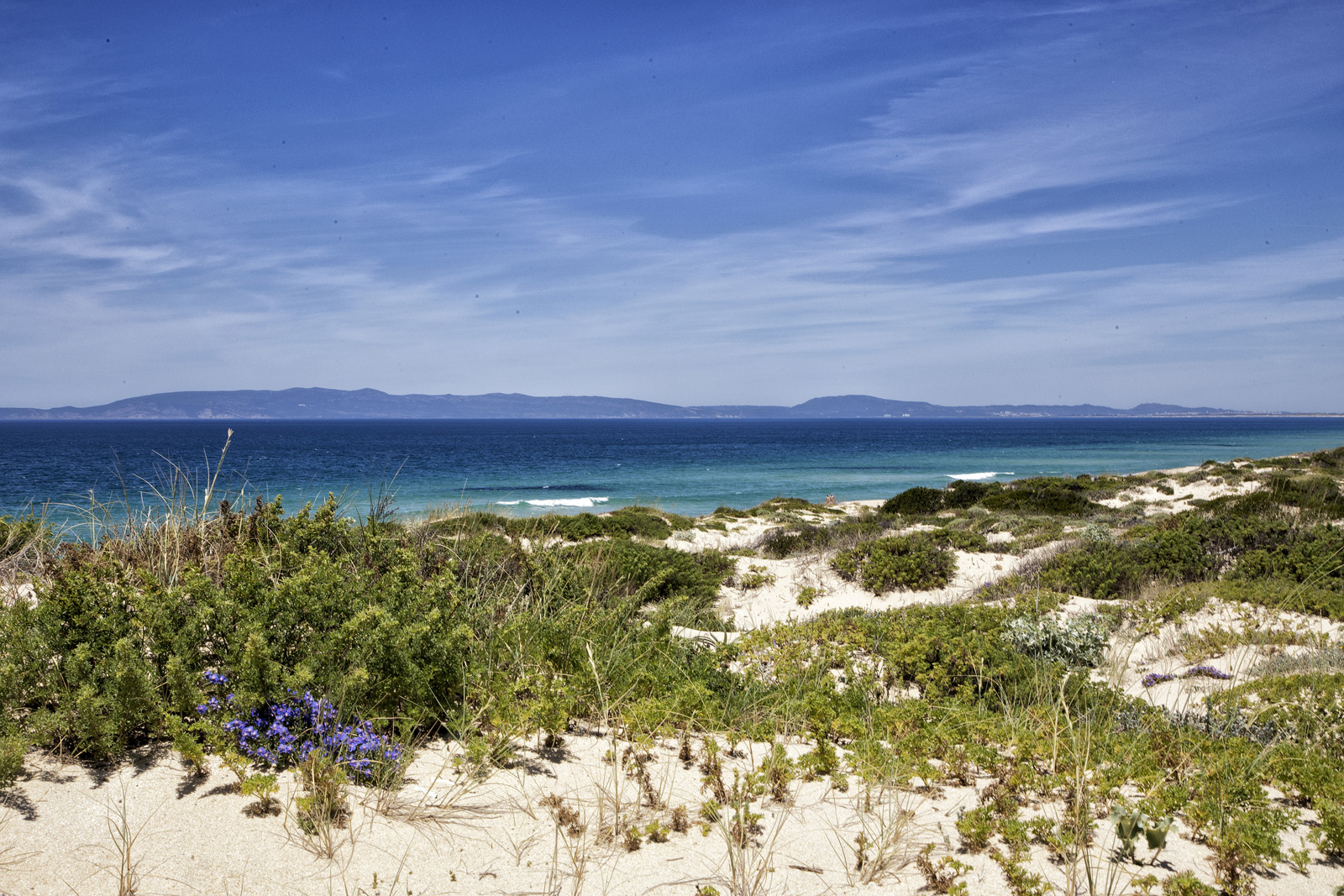 "A VERY SPECIAL PLACE"
Andrea K. - New York, USA
Casa do Pego was everything we hoped it would be and even more beautiful than pictured. Open and airy, with beautiful views and sunsets, comfortable, modern and clean, with every amenity. Andre couldn't have been more gracious, the perfect host. He met us when we arrived, walked us through the house, checked in just enough to make sure all was up to par and offer recommendations, and even welcomed us with a bottle of wine and an array of local items from the gourmet shop in town. Nice linens and towels, which were refreshed midweek by the housekeeper. Darcilia cooked for us two nights — what a treat! She is an amazing cook and a lovely person too. The sunsets on the front deck are a perfect way to end the day, especially with a glass of wine and chef-prepared appetizers! She prepared grilled fish one night and we requested something different the second night. We asked for either shrimp or chicken, and Darcilia prepared both. I went home with the recipe for her shrimp, now I have to find someone to translate Portuguese so I can attempt to prepare it myself. The roof deck and pool are gorgeous and the local beach was beautiful and a short walk from the house. All in all, a very special place to which we hope to return!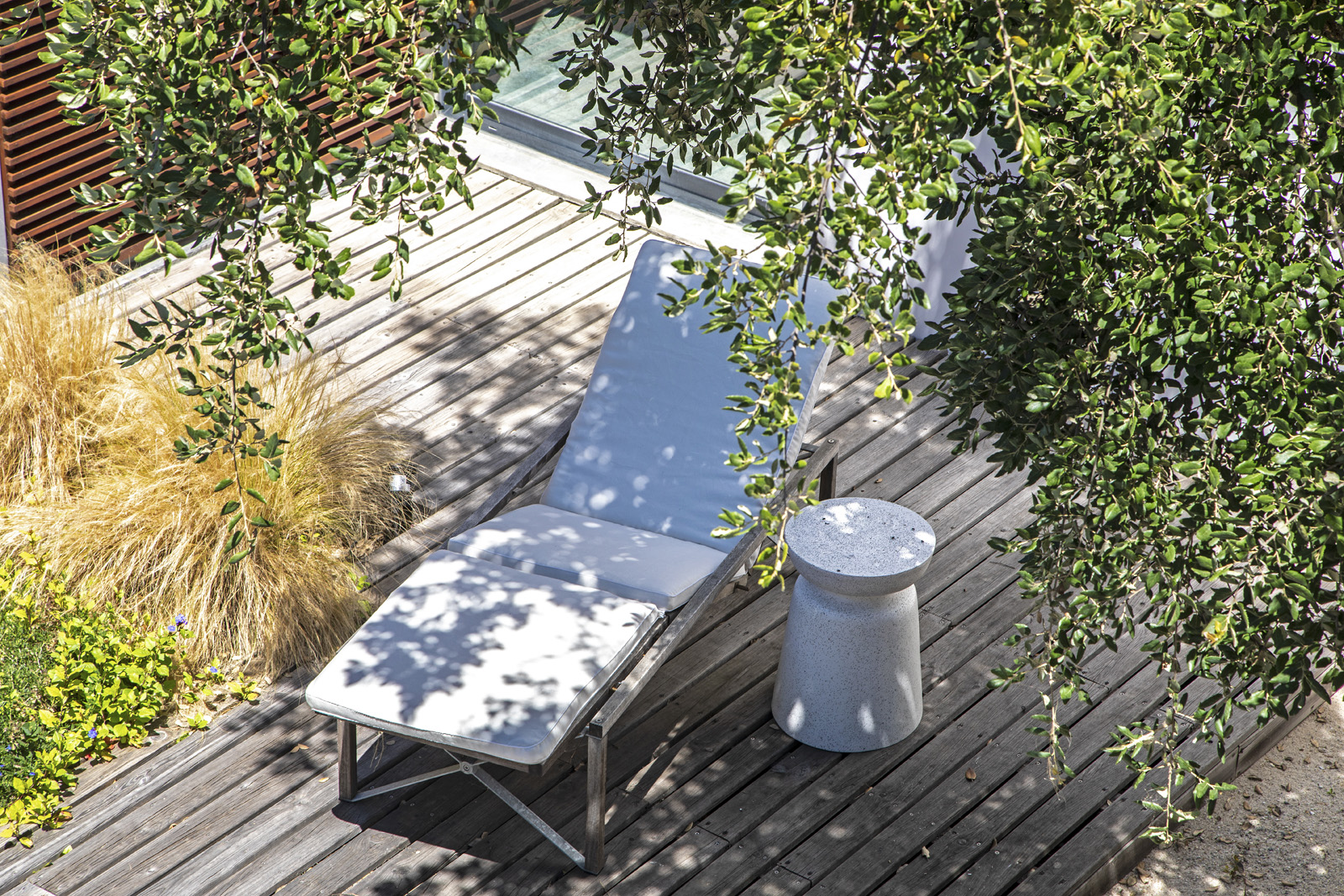 "A HOUSE BEYOND BEAUTIFUL"
Carmen Rico - London, United Kingdom
We stayed at Casa do Pego for a week, it was a fabulous holiday. Andre and his wife are incredibly helpful and attended every request (bikes, cleaner, recommendations, beds for kids, you name it!) to ensure our stay was perfect. The house is beyond beautiful yet homy, we've never stayed at a villa so well equipped, we literally had everything we could wish for…bed sheets and towels are in perfect state and the kitchen has more utensils than you can imagine. Our favourite part was the pool though! The house is very well located, a 5-min walk away from Pego beach (in my opinion the nicest of the three beaches that make up Comporta), a 5-min bike ride away from Carvalhal (check out surfing classes) and 20 min away from Comporta town, filled with lovely stores. Many local restaurants on the way. Will definitely come back!
"IT IS A PLACE TO RETURN"
Macarena R. - London, United Kingdom
Casa do Pego is a place to spend as a family. A cozy place, simple but full of details. The friendliness of the owner in being aware that we spent a fantastic week giving us information about restaurants and beaches where we appreciate.
The location of the house is incredible, walking to the beach or bike.
In short Casa do Pego delivers a space of family union in a natural environment, simple and harmonious. It is a place to return.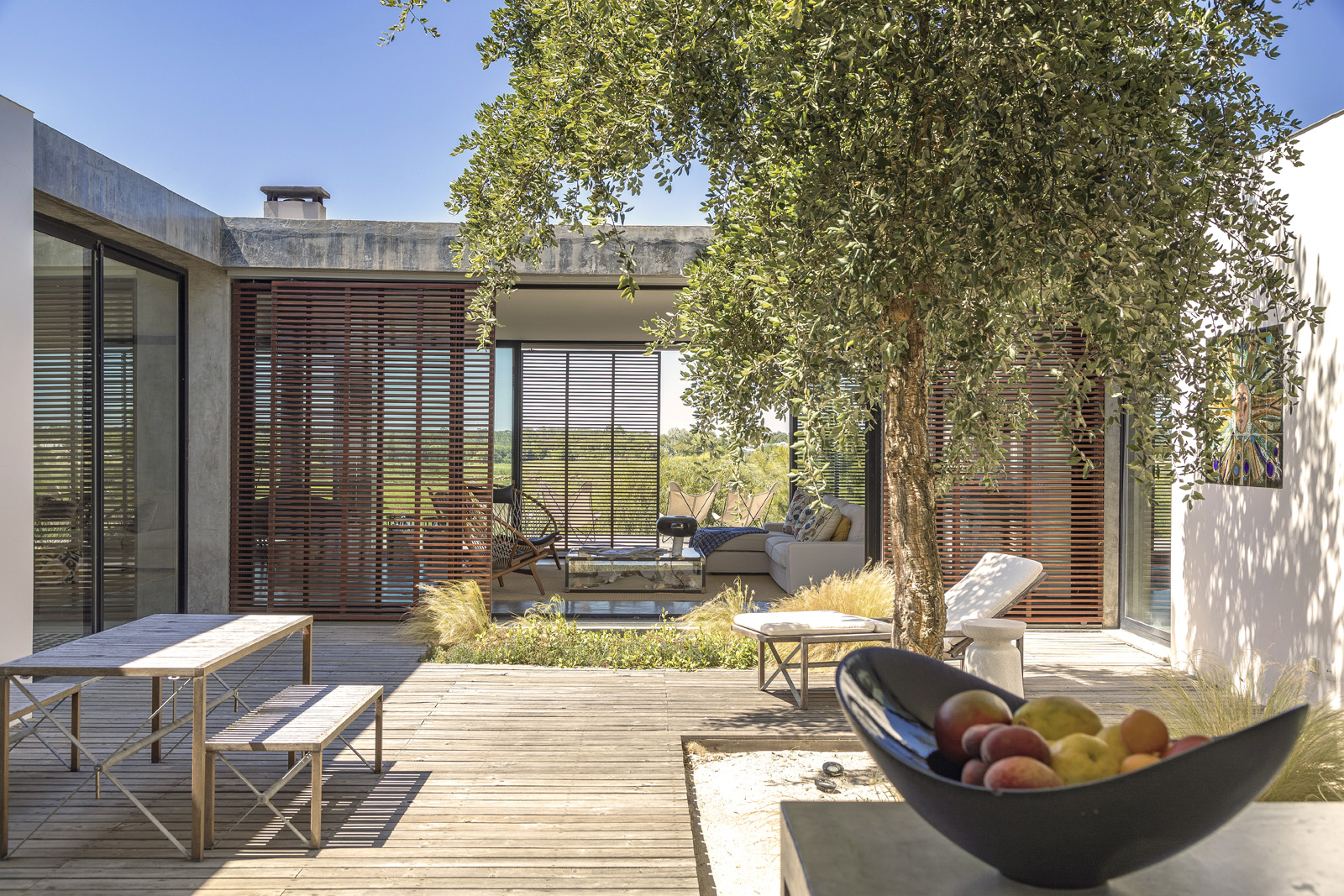 "THE PLACE HAS A VERY PERSONAL TOUCH AND PERSONALITY"
Richard D. - Germany
We stayed with five people (three adults, two kids) at the house this October. Right when we walked through the door we felt welcome and comfortable. The place has a very personal touch and personally I fell in love with the atrium-style inner courtyard that is the soul of this house. You live in one big space and the family can spread out in various rooms or next to the rooftop pool yet at the same time there is a sense you really SHARE this space.
In addition, Andre is probably the most welcoming and forthcoming host we ever had. Very helpful at all times and you can sense that he cares for this property and his guests.
We will come back!
"SPECTACULAR, WONDERFULLY RELAXING"
Caroline L. - New York, USA
We adored the thoughtful, open, architecture of this home and had a glorious, too-short (5 day) visit to the Comporta region. Would love to return! Andre was extremely thoughtful and helpful as we prepared for our trip and continued to be so during and after our stay. Horse-back riding on the beach in Carvalhal, stand-up paddleboarding on the lagoon in Melides, exploring Lisbon and just relaxing by the gorgeous heated rooftop pool — all were divine!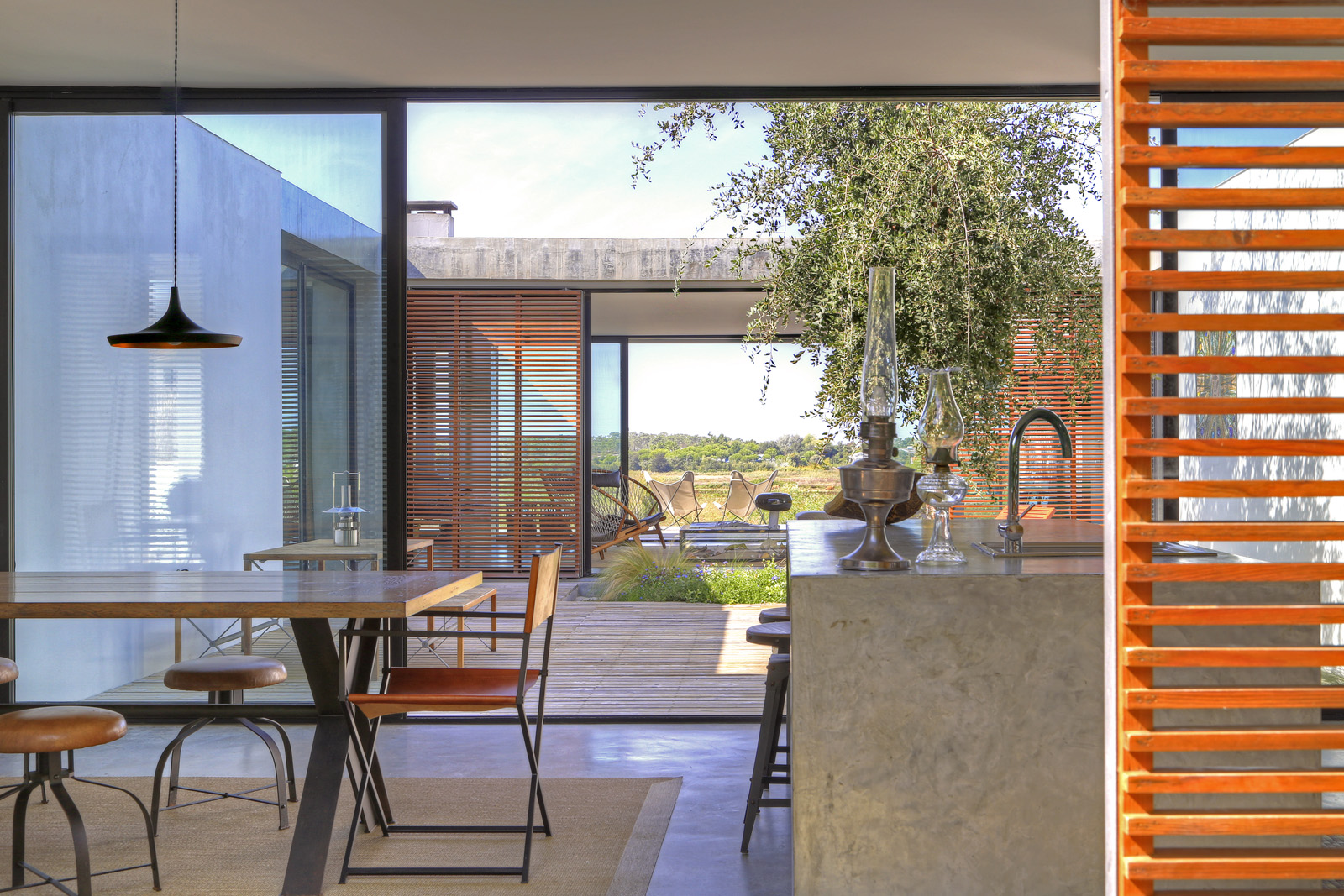 "THERE IS SOMETHING INCREDIBLY RELAXING ABOUT THE DESIGN"
Philip J. - United Kingdom
We stayed during May at this great house. It surpassed our expectations. There is something incredibly relaxing about the design. The many sliding glass doors and sliding wooden screens mean that you can open the spaces up in various ways through the day, to great effect.
Others have already commented on how welcoming Andre is. He also helped us with various points before we arrived.
The Comporta area is beautiful, and the beach is mind-blowing. It's also easy to take a trip into Lisbon.
Thanks for being a great host Andre!
"ABSOLUTELY PERFECT"
Elaine R. - Canada
My husband and I and our two daughters and their partners spent a glorious week at Casa do Pego. The home is absolutely perfect. We loved the location as it is a short walk to the beach and if you are more adventuresome you can follow trails which take you to a beach that is completely unoccupied. The food in all the restaurants that our host recommended was superb and we had a chef come and prepare two dinners for us which were the highlight of our trip. I cannot say enough good things about this wonderful jewel.
"SIMPLY MAGICAL!"
Jackie & Alex - Canada
I don't know if there's enough space to praise this experience at Casa Do Pego enough!

Me and my family (2 young children) recently stayed at this beautiful house at the end of May/early June. Pego / Comporta are an area of great beauty which we discovered 3 years ago, and dreamt of coming back to ever since. We knew that we wanted to stay in a villa this time, and Casa do Pego could not have been better situated. The house is about as close as you can get to Pego Beach (10 min walk).

From the beginning of my correspondence with Andre, approximately 10 months before, to the day that we arrived, he could not have been more helpful. Any question that I had was usually answered almost immediately. And I had many! When I had trouble booking our restaurants in advance, he went beyond the call of duty and oversaw all of the reservations himself. He also organised a delicious dinner to be cooked by his private chef for us all one evening. The fresh, locally caught fish was prepared to perfection, and the clam stew was the most delicious one I've ever had!

The house worked perfectly on many levels. The design of it was a joy to live in and the layout with the inner courtyard was fantastic when you have young children. We could see the kids from every side of the houses main rooms at all times. The swimming pool which was on the roof, was a great hit! The kids swam in it every day, and my husband and I would have a glass of wine at the end of the evening and stargaze on the lounger cushions. Simply magical!

Andre was an invaluable source of information and recommendations before and during our stay. We were always able to reach him, which made us feel relaxed and very secure. It is because of his tireless dedication to running his home as professionally as he does, that made our trip run smoothly and a complete dream!

It is a holiday filled with memories that we will always cherish, and we are already dreaming of when we will return.
"SUBLIME"
Christine C. - Massachussets, USA
Our stay at Casa Do Pego lived up to every bit of our anticipation. So much has been said about Andre and the responsivenes and resources he provides- and none of it is enough to capture how helpful he is! His recommendations and accommodations were so helpful with planning, and since the area is truly still off the beaten path (blissfully) many of his tips would be missed by the un-initiated visitor. This in one of the things we loved most about Carvalhal and Comporta- it was full of hidden secrets and small adventures. With only one week in Portugal, we devoted almost our entire stay to exploring the beautiful, intriguing and unique areas and getting to know the people who live or visit here. The combination of rural, local, rustic elements (farming tractors, fisherman huts, small mercados, local cafes) and sophisticated, luxurious features (restaurants, boutiques, beautiful homes) was like nowhere we have been.
The home and specific location speak for themselves- it was such a treat to be surrounded by the relaxed, chic feel of the home, and the peace and safety of the neighborhood was comforting. The beaches themselves you have to see to believe.
The ultimate vacation for our active family with three teenage daughters. Not to be missed: Donna Bia, Salburger (roadside "food truck"), Comporta Cafe snack hut, biking to the beach and Carvalhal, horseback riding, yoga shala, dolphin tour.
Thank you Andre and family and the wonderful people we met!
"RELAXED LUXURY"
Jennifer K. - United Kingdom
We've just returned from a one week stay at Casa do Pego with 6 friends and we had a truly wonderful time!
Firstly let me mention the house itself which is very beautiful and decorated with such a high taste, my friends and I would love to own such a fantastic home. The light, the space… it's perfect. The pool and sun bathing roof was of course a highlight, as was morning coffee on the front deck. We cooked meals and bbq's and generally made it our own for the week.
Andre and family are the perfect hosts, always on hand immediately if we had questions and super helpful in the run up to the holiday.
The beach, Praia do Pego, is 400 meters from the house and one of the most beautiful beaches I've ever seen; white sand, very big and in early September it was quiet. Really a paradise. On this beach is Restaurant Sal, your typical beach seafood restaurant… we found the food slightly over priced but it was all very nice and fresh with a really relaxed vibe. They also have a little beach bar so that you can stay hydrated throughout the day and evening!
For the rest Comporta itself (around 15 minute drive away) is lovely for a morning coffee, a bit of people watching and a stroll around the boutiques. Just next to that is Praia do Comporta, the other beach that we visited, we made the day of it with loungers and a long lunch at Cafe Comporta which I highly recommend!
If you want to really relax and enjoy some natural beauty with a touch of luxury this is the place for you!
"GREAT HOUSE, GREAT PEOPLE"
H. Wiesner - Germany
We had a wonderful week in Comporta in the Casa do Pego. Great house, great people to support and a wonderful region.
We will come back!
"WE FELT AT HOME AT ONCE"
Adrian B. - Switzerland

My wife and I spent a wonderful week at Casa do Pego this October and had a good and very relaxing time in Portugal. We felt at home at once. The house, the garden and the pool were just great, modern and very clean! The support of the owner (nearly 24/7!), Andre, before and during our stay was very helpful. His suggestions concerning good restaurants and activities were very appreciated. We try to come again with the whole family…
"PURE DELIGHT"
Andrey & Lena - Moscow, Russia
All our impressions from this journey are just pure delight. Andre is always ready to help and knows all the answers. The house is a dream, we hope to built one alike. The only minus is sound isolation between rooms. The greens on the plot are so tastefully selected that you can enjoy them endlessly. The walk through forest and dunes to Pego beach is admirable. The variety of birds is fascinating. The food is perfect. We have 2 times the dinner with Darcilia in the villa, everyone was happy. The nearest restaurant Sal we have enjoyed also very much. The souse for tiger prawns is worth trying. Other three restaurants, that we have visited for dinner – Comporta café, Ilha and Dinis were also very good. We were lucky to have only one rainy day. The rest of time we have relished the beach. For surfers: It was our first time in Comporta. The last 5 years we have spent our autumn vacation with kids surfing in Algarve. The surfing was the only thing that we did not manage to organize in Comporta properly. In Algarve there are a lot of beaches with different wind and wave conditions and we always had a possibility to book a private instructor. In Comporta there is only one surf school in Carvahal and it was closed for our week. The next one is in Sines 50 km away and the surroundings are frustrating industrial. The waves on Pego and Carvahal beaches were quite big and our kids after a few unsuccessful attempts stopped trying.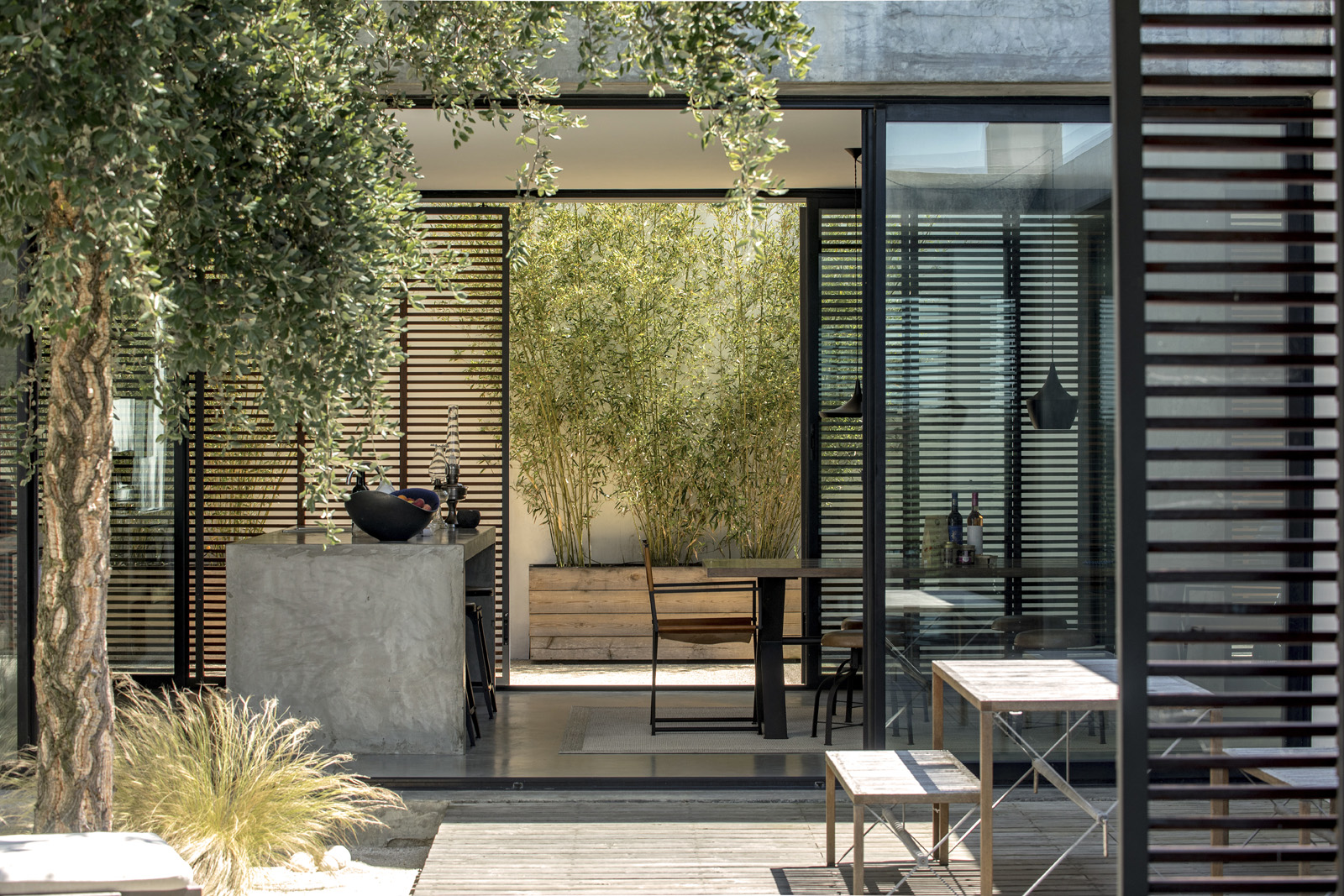 "WE WILL BE BACK!"
Jennifer - London, United Kingdom
Our family had a really lovely week at this beautiful house. Great contemporary design but cosy and relaxing too and thoughtfully equipped with everything you could want (nespresso, netflix, books, adapters etc, etc). Andre was really helpful with ideas for our stay. He arranged bikes which meant just a few minute trip to the gorgeous pego beach and we would also recommend the dolphin watching and horse riding! However it was always a pleasure to return and just enjoy the house and the pool – and those beautiful sunsets. We will be back!
"A DESIGN MASTERPIECE"
Stephanie - New York, USA
We just returned from 8 glorious days at Casa do Pego. Both the house and the surrounding area were beyond our expectations. The weather, beaches, food and activities were all spectacular. But above all was the most gracious hospitality from Andre. From the moment we booked the house to the day we departed he was always available for questions and special requests. He even purchased yoga mats for the house so that we could use them during our visit.
The house is a design masterpiece and so comfortable for our group of 5.There was nothing left to want at Casa do Pego except for another week to enjoy its beauty. The indoor and outdoor space were so conducive to a relaxing seaside vacation. We completely enjoyed the experience and have so many great memories. Until next time…..
"TRULY LOVELY VILLA WITH STUNNING DESIGN"
Jeremy - United Kingdom
We stayed at Casa Do Pego for 10 days in April. Truly lovely villa with stunning design and everything provided. Pool/deck at property and beaches are of course lovely, but the immediate area is also a fascinating habitat affording some great bird and wildlife watching.
Andre the owner is very helpful and is able to provide all the advice and recommendations you need. The Dolphin watching boat trip was very memorable.
"PARADISE IN PRAIA DO PEGO"
Jenny T - New Zealand
Following instructions from Lisbon Airport we arrived at Casa do Pego without stress and were met by the owners to go over the property and give us keys. We were then left to explore the modern, perfectly designed villa, and then walk to one of the most beautiful beaches in the world. On the dunes we were treated to a wonderful meal in the local restaurant and an incredible sunset. The following day our other 2 daughters arrived. It was the perfect place for reunion, rest and relaxation! However, one of the girls loves action which entailed a day trip to Lagos in the Algarve. (completely doable!) We arrived home after the long day to mouth watering smells and a meal prepared by a magnificent local cook. The table was set beautifully, wine glasses ready and the 3 course meal for 6 served, eaten and cleared away.
The house is fantastic; very well equipped with everything from a Nespresso machine to local soap provided! There was a bike that I rode to the local supermercado for supplies during the week. In Comporta is Gomes Supermecardo which supplies all the finest Portuguese tastes.
We enjoyed a tour of the local Winery, Herdade da Comporta. We went to Carrasqueira, an historical fishing pier, to Alcacer do Sal, and all week enjoyed watching the storks and their young (famous in the area). I would highly recommend this absolute Paradise!
"PERFECT HOUSE FOR A GOOD EVASION"
Marie de W. - Paris, France
We loved to stay at Casa do Pego. we absolutely fall in love with the house and were so happy to relax around the fire place after a good walk on the beach. This house was a perfect "nest" for a Christmas time, confortable and open space We would like to come back in Sumer time Thank you to the owners for their disposability and their warm welcome Of course we gave the address to our friends !!!
"WONDERFUL"
Wolfgang B. - United Kingdom
We would like to thank Andre and his family for providing a wonderful house in a really beautiful area. The architecture and sensitive use of materials is harmoniously integrated with the local context. Our party of 6 had a fantastic time. Much thought and care has been expressed in the design and function of the spaces; there are plenty of areas to relax, talk, eat and swim. It feels like you are at home; the atmosphere is calm and welcoming. All of the necessities and more are amply provided for which makes for a stress free and relaxing experience.
The local area is blessed with lovely sandy beaches with the bustling and culturally interesting city of Lisbon just over an hours drive away.
We would recommend Casa do Pego without reservation and look forward to spending more time there in the not too distant future.
WB and family.
"ARCHITECTURAL MARVEL AMIDST UNSPOILED SURROUNDINGS AT A SPECTACULAR BEACH"
Uwe - Germany
From October 1st 2014 we spent two wonderful weeks at Casa do Pego – its skillfully reduced contemporary architecture and tasteful interiors are truly miraculous. Amidst rural farmland with the great dunes of Praia do Pego in walking distance we could wonderfully relax and almost instantly forget the hurly-burly of city life.We did long walks on the beach and watched the stars from the atrium or the porch with a glass of excellent regional wine and had the feeling that we definitely had found our personal serendipity. Unforgettable.
A special delight is the temperature controlled pool on the sun roof – with a unique view over the spectacular surroundings at day and at night. Casa do Pego is equipped with high quality beds in every bedroom. The excellent and tasteful bed linen and towels were changed every five days – along with a complete cleaning of the house. And the support by the owner is also remarkable: starting with driving instructions from Lisbon airport and detailed information on shopping and eating facilities in the Comporta area before we even had left home, the constant availability during our stay and the warm farewell at the day of departure.
Thank you, Andre - we do hope that we can come back soon.
"MAGNIFICENT VILLA, BEAUTIFUL REGION"
M Jones - Luxembourg
We stayed at Casa do Pego in June 2014.
It takes around an hour and a half to drive down from Lisbon and whether arriving at day or night the first impression of the villa is magnificent. Catarina and Andre were there to greet us and show us around the villa even though our arrival was very late on a Friday night. Andre had already prepared us with a wealth of local tips prior to our arrival and he ensured that we experienced the best that the region has to offer, no question or request was too much trouble making the whole experience even more perfect.
The villa itself is an architectural masterpiece and it is extremely tastefully decorated showing off to a large extent the excellent craftsmanship that still exists in Portugal. Not even the great photographs can do the place justice. Everything about the villa is as good as it looks in the photographs, only even better in reality.
Having three small children we didn't explore the region in great depth. When you have one of the most wonderful beaches in Europe on your doorstep (and more or less to yourself) you don't feel like you are missing too much by not trekking all over the country.
The local produce and restaurants are to a very high quality and Andre can even arrange for a local cook to prepare a delicious 3 course meal, bringing high-end restaurant quality direct to the villa.
I highly recommend a trip to Casa do Pego but do so reluctantly as the villa, Praia do Pego, Carvalhal and the Comporta region in general are so perfect and unspoiled that I would hate for too many people to find out about it and share in our new found paradise!
"GREAT STYLE"
Katrin Bebenroth - Germany
We stayed end December/beginning of January at Casa do Pego and had a really great time there. The house is awesome, very bright, modern, spacious but cozy and furnished with great style. We felt at home at once. The kitchen is very well equipped, the bed- & bathrooms are very comfortable and the heating works perfectly. The fireplace adds the little bit of extra of cosiness. Andre is the best host ever met. He wellcomes you with great hospitality and has perfect tips where to shop and eat. Planning to come back soon
"IF YOU LOVE MODERN ARCHITECTURE DO NOT MISS BOOKING THIS HOME"
David & Beth - Minnesota, USA
We stayed at Casa Do Pego the week of March 18th. Andre could not have been a more gracious host. He was always timely with questions and went above and beyond in answering and providing necessary details of the area and from Lisbon airport. In fact first night, I chose the incorrect route back from the Comporta grocery and he quickly got us turned around and back at the villa before dark.
Home exceeded our expectations and we felt completely at home the first day until the day we left. Location is perfect and short walk to Pego beach and possibly one of the best seafood restaurants around right on the beach.
Home is perfect for families or a couple like us. We did use the fireplace during our stay in March as we had a few cool nights.
If you love modern architecture and one of the most serene beach areas in the world, do not miss booking this home.
Thanks again Andre for everything, David & Beth
"IF YOU LOVE GREAT DESIGN YOU WILL LOVE THIS PLACE"
Ray Tully - United Kingdom
We had the great good fortune to stay here for 1 week in April 2017. It is truly stunning. It is a beautiful property in a fabulous location. I have been lucky enough to travel widely over the past 25 years and to have stayed in some nice places. This house would definitely rate amongst my all time favourites. If you love great design then you'll love this place – but it is also very homely and welcoming. I came away wanting to buy a plot that was for sale nearby with a view to replicating the place! If like me, you had never visited this area before, then I would urge you to do so. The beach runs for miles and is pristine. It's a five star property in a 5 star location. It also has a five star owner in Andre, who made sure we had everything we needed to get the most out of our stay.
"LIKE A PARADISE"
Bouquet - France
What a beautiful house with a gorgeous view facing sun set and rice field; owned by a very helpful and friendly host:
"you can not talk of such a place without crashing your decor, exceptional it is true! Imagine just come face to green rice fields and fields dotted with disheveled huts lonely 180 ° and 400 meters from the best beach of the coast, the Praia de Pego, seat restaurant, relatively speaking, the most famous of the region and recently voted one of the top 8 beach cafes in the world by Conde Nast Traveller UK" mrtripper"
Everything in this house is perfect for spending time with friends, very well decorated!
We had the chance to enjoy this place early June, it was perfect: sunny, lovely beach, warn enough water, very quiet… like a paradise;
I would definitively come back to visit "Andre and family's house".
"VIELEN DANK DAFUR!!"
Peter T. - Germany
Wir haben im November eine wundervolle Zeit im Casa do Pego verbracht. Das Haus läßt keine Wünsche offen. Uns gefiel einfach alles, angefangen von der Architektur bis zur liebevollen Einrichtung, die Weitläufigkeit und Helligkeit des Hauses, die Wärme und Gemütlichkeit…und zuletzt die Lage an einem atemberaubenden Strand. Die Umgebung mit tollen Restaurants und einem einzigartigem Feinkostladen hat alles perfekt abgerundet.
Wir haben uns von Anfang an wohl gefühlt, was sicher auch an der herzlichen Begrüßung gelegen hat. Vielen Dank dafür!!
"IF YOU'RE LOOKING FOR PORTUGUESE PARADISE, THIS IS IT"
Ekatarina - United Kingdom
If you're looking for Portuguese paradise, this is it. A blonde sugar beach with turquoise water on your doorstep. The sound of crashing waves drifting across green rice fields, as you watch the sun sink into the dunes. The house befits the cover of any glossy magazine but without compromising comfort. Andre is charming and incredibly generous with his time and knowledge of the area. It would be difficult to improve on Casa do Pego.
"PERFECT VACATION"
François B. - New York, USA
Casa do Pego was the perfect vacation.
The house itself is beautiful- modern, airy, with excellent design sensibility- but it is also practical. We were three couples sharing the house, and the layout allowed us to very comfortably spend time together or do our own thing. The rooftop deck and pool were incredible- because it was so inviting, we used the pool at Casa do Pego more than we ever have at any hotel!
The location couldn't be better. It is a very short walk to the beautiful Pego beach (only one house is closer!) and the great beach bars and restaurant there.
The best part of Casa do Pego, though, is the owner. Andre could not have been more helpful- he arranged cooks to make breakfast each morning (and a few dinners in), bike rental, made restaurant reservations for our first night. He truly made it feel like we were being welcomed into his home- which I suppose we were!
We will go back again as soon as we can.
"IT WAS A MEMORABLE HOLIDAY"
Tomasz - Warsaw, Poland
We stayed in the villa in June 2014 for one week and it was a memorable holiday. The villa is an example of high-end design, but at the same time it is very user friendly, even for little kids. Everything is well planned and makes you feel extremely comfortable in every part of the day. Sundeck in front of the house and a rooftop swimming pool make you wanna stay in the house all day long! But if you make it to go out just head to Praia do Pego beach to have probably the best meal in Portugal in Sal restaurant. Ps: the owners are great, ready to help and give travel instructions. The house was perfectly prepared for our stay.
"WONDERFUL RETREAT"
Simon S. - Germany
If you ever wondered why Romans build Atriums: This is where to go to find out. A truly beautiful space.
We stayed there at the historically coldest days in the last 10 years and it was still sensational.
Exactly as show in pictures, beautifully designed in every detail 100% recommend.
"FANTASTIC STAY"
Eric - Netherlands
Our family of four had a fantastic stay. The house is beautiful with clean-cut lines yet all the comforts you need, including a heated rooftop pool. It is located just a short stroll from a spectacular beach which also has the best beach restaurant in the area.The owner, Andre, provided great tips on local restaurants, shops and things to do. He also arranged for bikes to be delivered to the house which we used everyday to go to town for groceries and coffee.Celia, who lives just down the road, is a superb cook and prepared delicious dinners for us twice during our stay. All in all very highly recommended.
"THIS IS HEAVEN OF EARTH!"
Andreas - Switzerland
We did spend wonderful two weeks in this magical place and experienced a perfect harmony of architectural design and contemporary art. Andre, the owner, is a wonderful host and even as our arrival date was late on Xmas eve he and his father made the trip from Lisbon to welcome us and did arrange for amenities to bridge the next two days where all shops would be closed. I strongly recommend to ask Andre for the chef and I can assure you that Darcelia and her husband are our new benchmark in regard to quality and making it an unforgettable evening that beats every place to go out for dinner. Overall the best well balanced experience we had so far, after many years of enjoying designer gems as vacation homes. And for all seafood lovers – this is heaven on earth!
"A TRUE SANCTUARY"
Annick H. - London, United Kingdom
It's a true sanctuary!
We just returned from a blissful week at Casa do Pego and struggle a lot to settle back into our hectic city life!
We came for a week of Easter vacation, found total serendipity and fell in love with this place! An amazing house, tastefully decorated with an unobtrusive and discreet design in a beautiful setting. Just what you need to unwind!
We (a family of four) are very grateful for all of Andre's advice and help during our stay and the way we were welcomed by him and his wife! We can't wait to come back! Thank you!
"A GORGEOUS WEEK IN YOUR SPECIAL HOUSE"
Ruth & Ultan - United Kingdom
Well we had such a gorgeous week in your special house. From the setting to Andre's hospitality & help, to the pool where our son finally stopped using armbands to the beautiful weather & beaches, we truly had a fantastic week. It was such a great place for us to bring both my parents-in-law; the kids. It was amazing to have the opportunity to eat local; delicious food cooked in the stunning kitchen by a wonderful couple so full of warmth and spirit. And the whole area of Comporta is divine and the people so friendly.
We feel very fortunate to have found your house, the amazing Casa do Pego and we will definitely be back next year.
"A FANTASTIC WEEK"
Andrew - United Kingdom
We had a fantastic week in the villa, which is very stylish and in a great location a short walk from a very unspoilt beach. Owner Andre was extremely helpful, arranging for a cook to come to the house twice during the week and checking in with us during our time there to see if there was anything else he could do.
Pool and upstairs deck was very comfortable and the villa is very well furnished with a comprehensively stocked kitchen, comfortable lounge etc.
The surrounding area has some great local restaurants with the freshest fish and seafood. We ate at Sal which is the only restaurant within walking distance however I wouldn't recommend it, it was the only average meal we had during our stay – and nowhere near the quality of the cook who came to our villa!
"A NEW LIVING EXPERIENCE"
Stephan M. - Switzerland
We had a fantastic stay in Casa do Pego. The house is most beautiful, perfectly and tastefully equipped and allows you – especially with the central yard, the nice view and the pool terrace on the roof – a new living experience. In October the surrounding landscape was calm and magnificent. In addition the home owners took exceptional care of us. It was one of our best holidays.
"A PART OF PARADISE"
Ulrike K. - Frankfurt, Germany
Our stay in this gorgeous house was fantastic!
Though we stayed just for three days, we were totally relaxed when we arrived home in Frankfurt.
The pool, the interior, the views, everything was wonderful.
We (2 adults, a 16 years old son) loved your stylish and private home. Andre´s very warm welcome was the beginning of a wonderful time – in a part of paradise. Many thanks for everything. We definetely will return!
"PERFECT FOR A FAMILY VACATION"
Jens K, - Germany
Casa do Pego and the Region clearly met our expectations. The house, the beach, which we basically had for ourselves, the surroundings, and the wilderness is perfect for a family vacation. We enjoyed it a lot and would love to come back. Also, communication with the landlord and their hospitality and responsiveness was great. Thanks a lot for a wonderful time.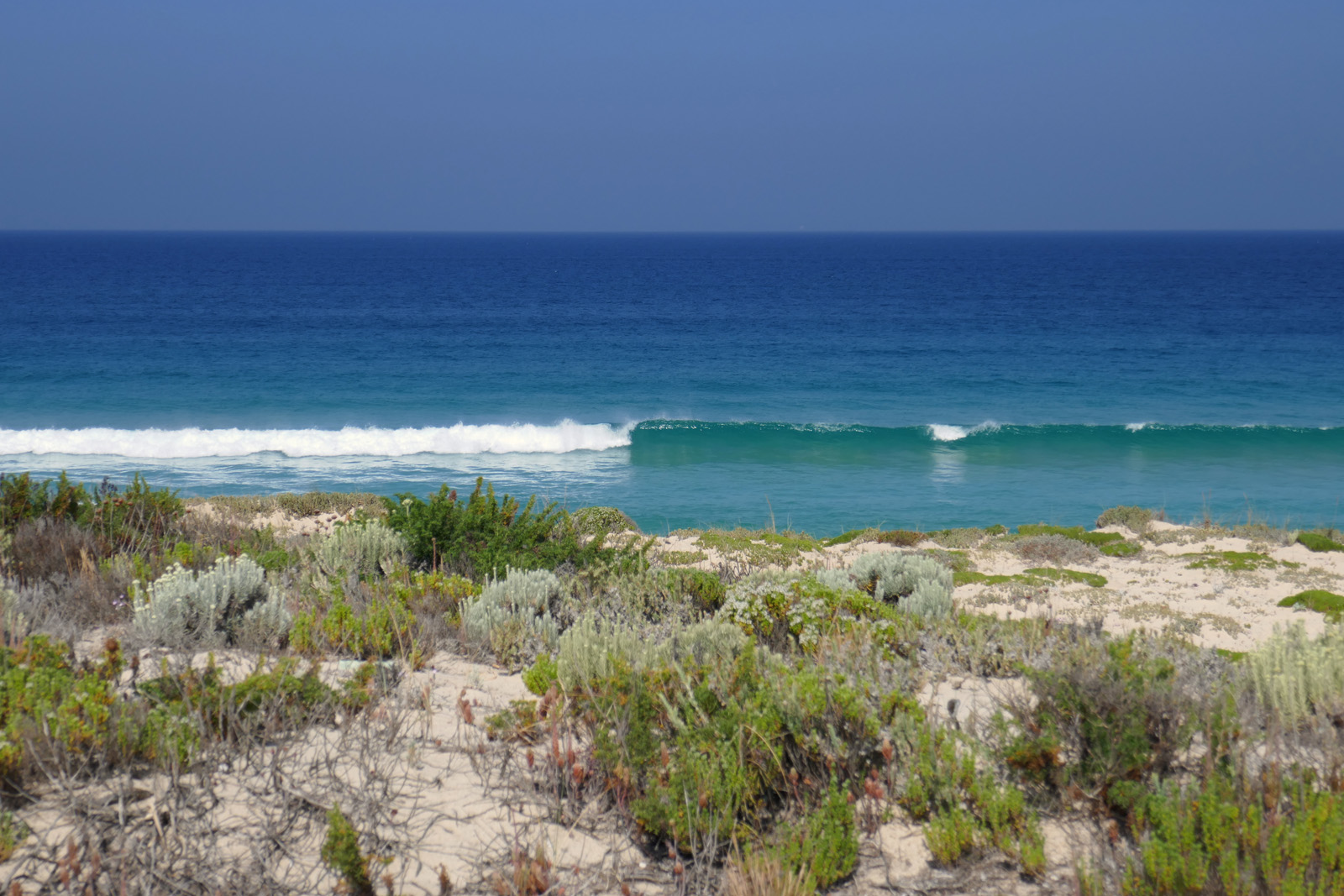 "GREAT HOLIDAYS!"
Doris - Germany
Thanks for your wonderful house - we had a great time in Pego. Thank you also for helping to rent bikes, and for the good ideas of activities (surfing, dolphin watching, Sal, . . .)
We enjoyed our holidays very much, and we will keep it in our mind.
Have a good time and best wishes to you and your family.
"INSPIRING ARCHITECTURE, BEAUTIFUL SURROUNDINGS, WARM AND HELPFUL OWNERS"
Camilla - United Kingdom
We spent a week in Casa do Pego. From the initial contact to the farewell the owners led us to feel that they wanted our stay to be as enjoyable as possible.

We loved the building, the attention to detail in the design. The sense of everything in the house working. The planting around the house is exceptionally beautiful and restful.

What was particularly uplifting was the generosity of the owners and their desire for comfort for themselves and their guests.

The area is worth exploring with local restaurants of note, countryside and beaches to wind down in. And all so close to Lisbon. Plenty of advice is on hand from the owners if wanted about how to get the best out of the area.

A memorable stay, and one to be repeated if possible.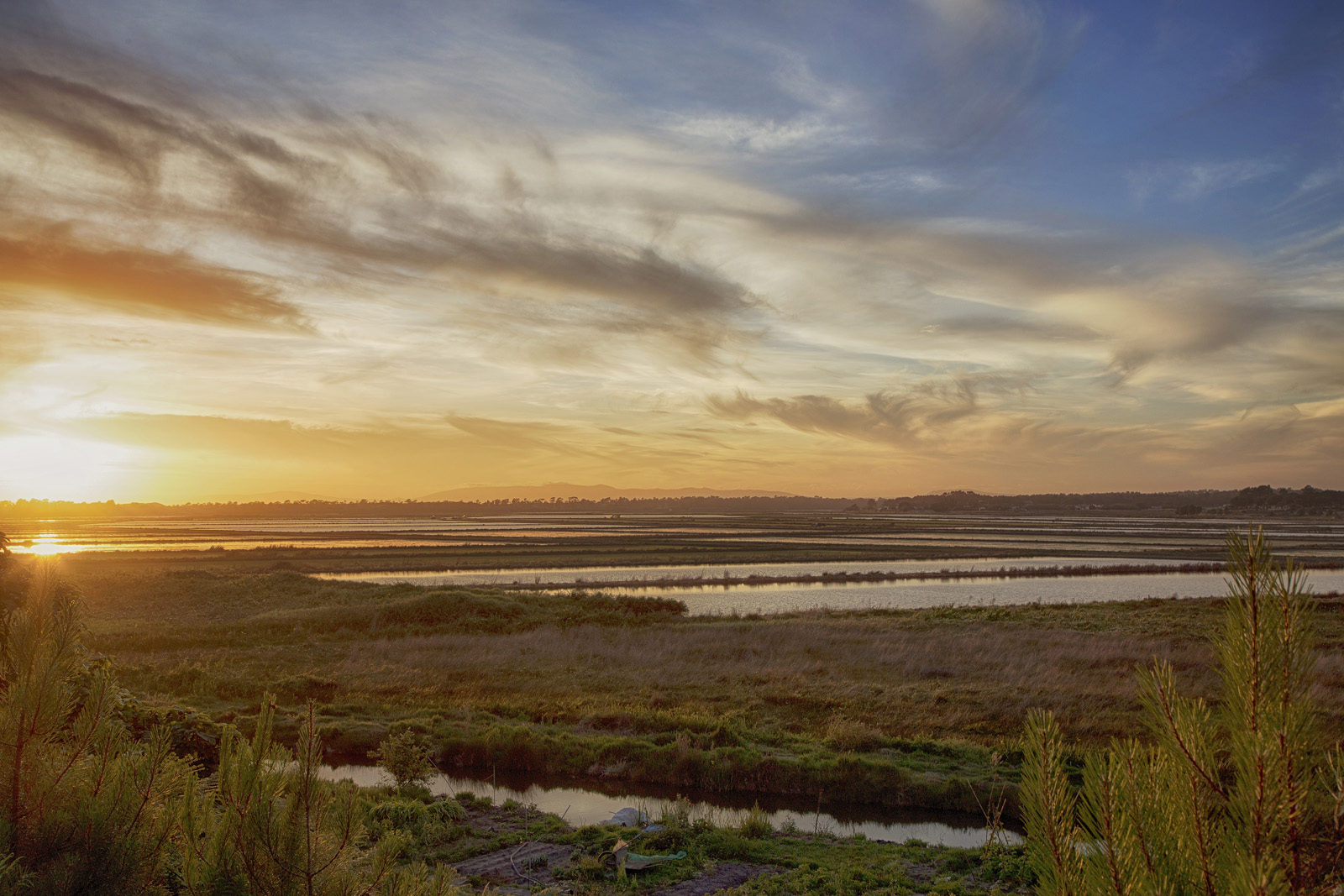 "A JEWEL"
Filippo - Switzerland
A jewel. We had a fantastic week at Andre's place. He is a great host and the house is fabulous. Many trips nearby but also lots to enjoy in the house. We will come back!
"A HOME AWAY FROM HOME"
Marie Louise - Germany
Wow ! This house is truly inspiring and the surrounding are for me, as a Berliner, exactly what i wished for.
A home away from home. i loved everything! A place where you find peace, love and surprises...
"DON'T TELL TOO MANY PEOPLE HOW GOOD THIS IS"
Andrew - London, UK
Our family of 5 stayed at Casa do Pego in mid-August 2014. We have only one hesitation in writing a glowing review of this place, namely that too many others will find out about it, and preclude our return visit. Our stay was magnificent in every way. Andre was an excellent villa host and owner, far exceeding expectations on service and customer care. The villa is modern, very well designed without any sacrifice to comfort. The location is exceptional. Comporta is a region of extraordinary beauty and we can think of no better place than Casa do Pego to discover its charms. Celia who lives nearby served us food in the villa than was even tastier than the excellent local restaurants. We look forward to our next stay.
"A BEAUTIFUL AND STYLISH PIECE OF ART"
Dirk - Germany
We (4 adults and a 4 yr old girl) stayed in this beautiful and stylish piece of art for one week in early September. The house is very lovely and the owner made an excellent job selecting and composing all the design pieces to make it look so perfect. We had a great time there, especially our daughter who loved the pool on the roof very much. And the tip to buy fresh fish from Joacqin in Comporta for our BBQ at night was sensational. Many thanks again!
Reviews Gallery
Our guests love to share their experiences in paradise. Here are our guest reviews for Casa do Pego, a place where nature meets modern architecture and design classics. A luxury but simple beach house with heated pool in Comporta Portugal
A stunning luxury villa for rent located in Comporta, one of the most exclusive places in Portugal. A single floor vacation beach house for rental with a unique design, that rises from the sand dunes just a few meters away from the beach - Praia do Pego, chosen for several years as the best portuguese beach in Alentejo. The perfect holiday beach house.
Ferienhaus zu vermieten in Comporta, einer der exklusivsten Orte in Portugal. Luxus Strandhaus mit einzigartigem Design, Garten und beheiztem Swimmingpool
Une villa de luxe superbe à louer situé à Comporta, un des lieux plus exclusifs au Portugal. Une maison de vacances à location avec un design unique à la plage, qui monte des dunes de sable à quelques mètres de la plage - Praia do Pego, choisi plusieurs années comme la meilleure plage portugaise.
Available for film set, photoshoot, design and fashion production set, comercial film set.